Find out more about Fear What? Debunking the Power of Fear, an instant download Bible study, on this page.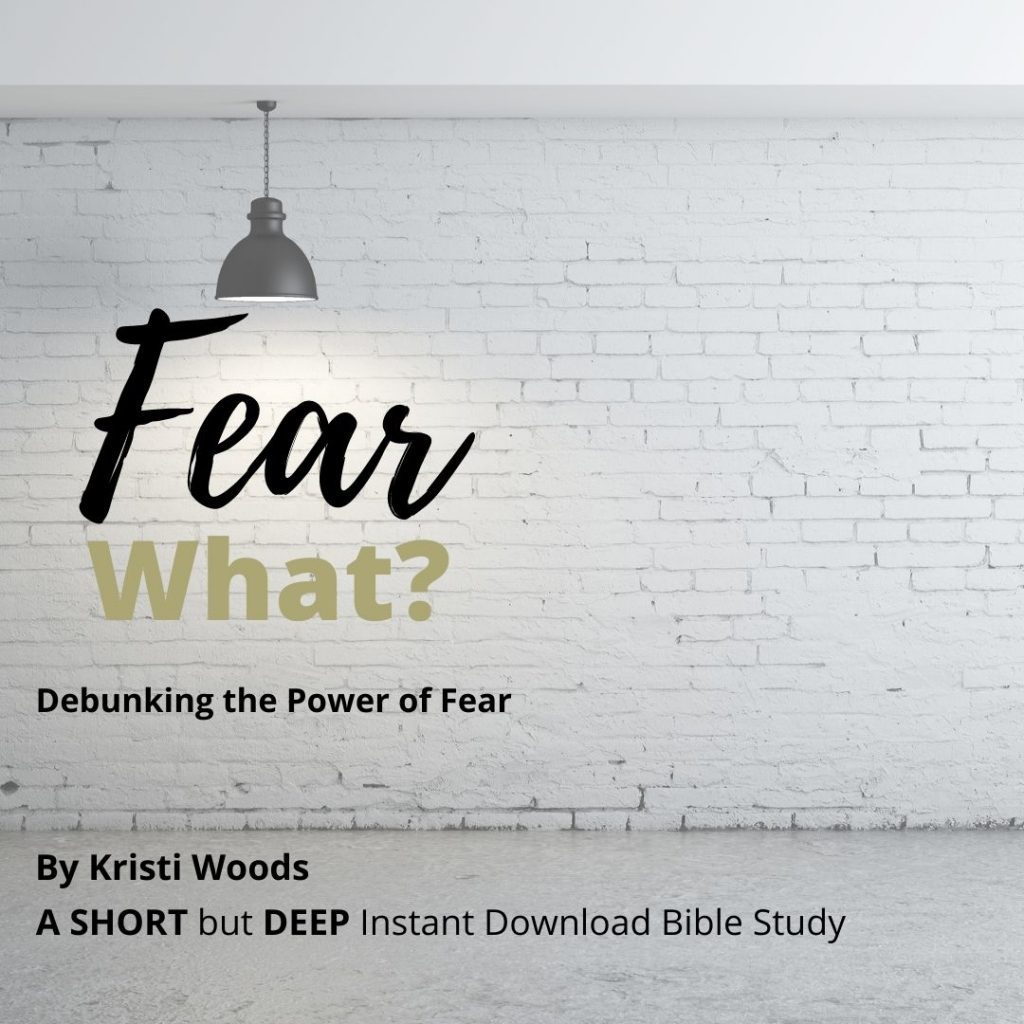 Fear's on a mission. Maybe you or the people surrounding you are living afraid due to health conditions or disease. Perhaps the social climate brings rise to fear. Or, how about everyday situations like rejection, failure, not being enough, etc.?

Most, if not all, of us feel fear's impact. Sadly, it can stop us in our spiritual tracks. Let's declare, "No more."

Truth debunks fear's power. It really does. Here's a Bible study to help you in the journey.
Thanks for offering your feedback above after completing the study.
Join the Zoom Group Bible Study on Fear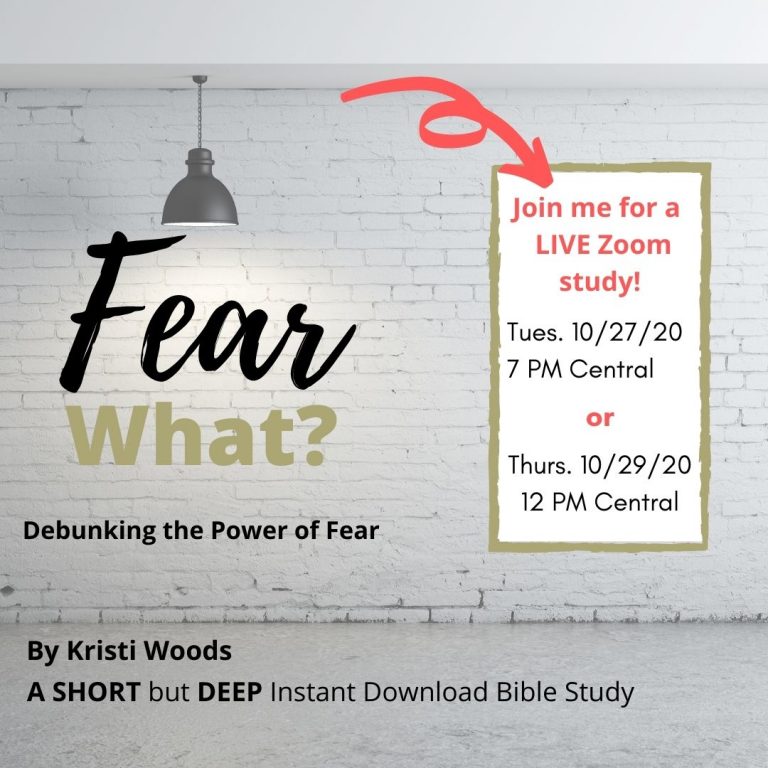 Purchase and download your copy of Fear What? Debunking the Power of Fear, then join me for a group Zoom video Bible study. (Finish the first page at minimum prior to the study.)
No sign-ups needed, simply use your Zoom account (available for free) and click on one of the links below. Bring the study, a Bible, and you!
Choose one session.
Tuesday 10/27/20
7PM Central (sharp)
Zoom Video Link Here

Thursday 10/27/20
12 PM Central (sharp)
Zoom Video Link Here

Future Group Studies
Subscribe to KristiWoods.net to be notified of Zoom opportunities and new studies. (You'll receive regular email updates and access to the Subscriber Library.)
Click Here for a Complete Listing of Bible Studies Available at KristiWoods.net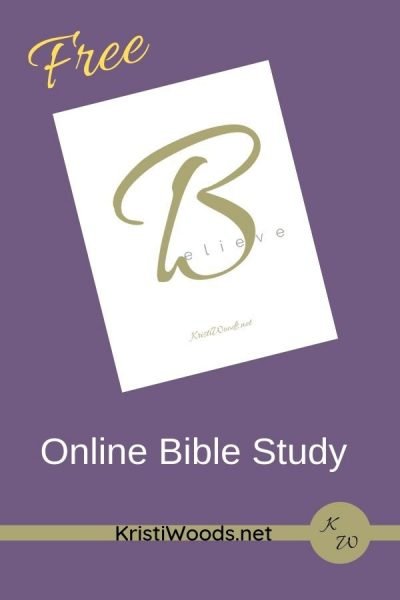 Find Christian Products Here
(If interested in the T-shirt or bag, email me directly.