Top Christian Podcasts to Encourage You
What top Christian podcasts fancy your ears? Perhaps a series or a single episode grabs you good?
Maybe your favorites fall on the below list? Or maybe not…
Go ahead, run to the comments section and add your favs. We're eagerly waiting. 😉
Facebook friends and family recently chimed in with their favorite podcasts when I asked something to the tune of, "Hey, what's your favorite podcast?"
They offered MANY wonderful suggestions. (Great group of people!) I had fun popping in and listening to an episode or two of several of their suggestions.
Other Christian Reading Suggestions
Perhaps there's one or two that'll grab you, too.
This summer, while you're walking, laying on a beach towel, driving, or simply resting on the sofa, grab a good podcast and enjoy!
These are…

My Top Christian Podcast Listens
Heather Holleman dives into the loving depths of God and His Word. This English professor also adores vivid verbs. Her two loves–an amazing God and crazy good verbs–collide in a fantastic way with these short, 5-minute podcasts.
Length: 5 mins.
Frequency: This is a new podcast. Postings are a little sporadic right now but it appears there will be at least 2/month.

Suzie Eller, Holley Gerth, and Jennifer Watson gather weekly to discuss life issues and how they intersect with us and faith.
Length: 20-25 mins.
Frequency: Weekly

I love Lisa's desire for "just Jesus". She focuses on One, and it can't help but rub off on listeners. Some sessions are quick 5 min. devos while others are interviews. Take a listen and see if you enjoy it. (Thanks, Betsy, for this recommendation!)
Length: 5-25 mins.
Frequency: M-F mostly
If I had to choose (1) male and (1) female Christian speaker/writer to learn from, John Bevere and Joyce Meyer would be those two. The Holy Spirit counsel within their writing pulls me straight in.
The Lord used Joyce's radio and television shows to disciple me in earlier years. Now, we can listen to those broadcasts on her podcast as well. I've linked her webpage above, but type in "Joyce Meyer Podcast" into the podcast app browser and several options should appear.
Length: Varies
Frequency: Varies
It just so happens John Bevere hit the ThriveTimeShow airwaves around the same time as a fellow church-goer encouraged me to listen to ThriveTimeShow for business purposes. As soon as I noticed John's name listed, you betcha I hit "play"!
For writers, this session with John is a must-listen. Soooo good.
Length: 20 mins.
Frequency: 1 episode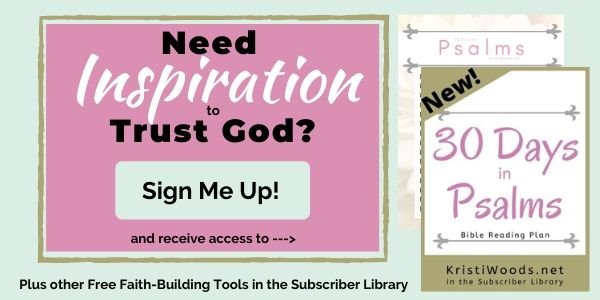 Top Christian Podcast Suggestions from Friends & Family
A Frayed Knot (local, tells stories of women from all walks of life)
Her Story Speaks
Focus on the Family
The Living Room with Joanna Weaver
The Holy Podcast with Phil Vischer
The Next Right Thing
The Carey Nieuwhof Leadership Podcast
Core Christianity
Beautifully Designed
Free Chapel OC
Let My People Think

More Top Christian Podcasts
These podcasts are on my "to listen" list. While I haven't taken time to dig into them (yet), perhaps they'll hit your earbuds soon!
Mama Bear Apologetics
(I read a post from "Mama Bear" a while back. It was SOOOO good that surely this podcast is worth a listen.)
Chrystal's Chronicles
Going Beyond Ministries (Priscilla Shirer)
Enjoy the summer, take a moment to dig into the fabulous Subscriber Library downloads (password in previous newsletters or in the sign-up emails), and we'll meet here again in September.
That's a wrap for these top Christian podcasts!