A New Life Chapter, Part 1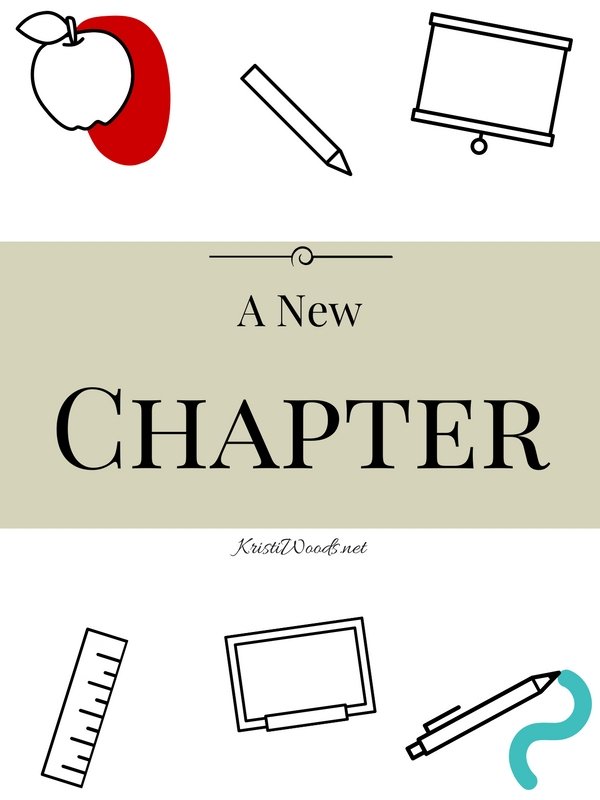 "Hey Bay," I announced.
The lanky, long-haired, black version of an Irish Setter displayed her familiar hello as she pressed against my leg. It seemed to be her way of saying, "Yay! You're home!"
"The kids are in school," I offered, a crack forming in my voice.
"It's going to be different around here, isn't it, Girl?"
deep breath….
I hadn't really thought about the emotions of this day. Everyone in the family was excited about this new chapter in life. I simply assumed "happy-go-lucky" was the plan of the day – for me, too.
But as our two oldest children exited the van, a teenage boy and a preteen girl bounding toward their new school home with utter excitement and a hint of nervousness, a wave of unexpected emotion swelled within me.
"Oh Caleb," the words began pouring from my mouth to the youngest remaining passenger, "I didn't expect this, but I'm getting butterflies. That was hard – watching them leave."
No sooner had the words left my mouth when I realized this ten-year-old son of mine, a freckle faced, light skinned, blue-eyed boy, didn't need to hear mama's wave of emotions hitting the shore.
"Mom, they will be okay," Caleb assured.
A silence fell on the van.
Caleb peered out the window. Something in me knew he was eagerly anticipating the moment he would be whisked away into his new adventure. I, on the other hand, sat firmly in the driver's seat, sloshing around in the wave of unexpected emotions.

Life was about to change.

Our homeschooling chapter had been a journey.
Eight years.
Three children.
Four states.
Seven moves.
Homeschooling.
It was all our two younger children knew. But lately, the plates started falling. It seemed as though the more I'd try to nudge those white porcelain disks, the more likely they were to wobble, eventually crashing down, scattering on the floor below.
Our homeschooling world was falling apart, plate by plate, crash by crash, shard by shard. I guess I could have looked at it as failure, and maybe it sounds that way. But, it wasn't.
It was simply God.
He was nudging us into the next chapter, and sometimes that can get messy.
In the midst of plate slivers and fragments, it was evident today was page-turning day. Our homeschooling chapter was now written in finality. It was supposed to be good. So why did eight years of history suddenly and unexpectedly drive my emotions straight into the crashing waves?
So much for happy-go-lucky.
…continued on part two.