Welcome back to "A Round Table Discussion"!
Our conversation highlights envy this week – how to battle it well. Abby McDonald, Lisa Appelo, Tiffany Parry, Betsy de Cruz, and Kristine Brown are joining us as we throw the covers off envy. After all, it's a temptation most of us face. Why not talk about how to conquer it effectively?
Find part 1 of 4 here.
Let's grab our seat at A Round Table and continue the discussion today.
3. Have you encountered envy?
Lisa Appelo: Pick a day, any day. I think we're so used to envious impulses we don't even realize how often they happen. Facebook and Instagram have only escalated the trippers because we now have constant windows into our friends' lives and homes. I'm often hit with a double whammy – first the depressing effects of envy and then the guilt from realizing I'm envious. The guilt is especially bad when I realize I've envied a dear friend.
Kristine Brown: Even though I know everyone has encountered envy, it still feels icky to reveal my envious thoughts. Envy can attack every area of our lives. Reliationships, work, even ministry.
Not long ago my husband and I pastored a small church in our community. God blessed us with a loving congregation, outstanding facilities, and a vision for outreach. But when other churches in town thrived, I battled that spirit of envy. If someone left our church to attend another, I took it as a personal failure.
It's oh-so-hard to admit that. Envy crept in undetected and caused me to doubt my calling. I wrote more about that struggle in an article for women leaders.com.
Once I became aware of the envy and identified it for what it was – a lie from the enemy – I could look to God's word for the answer.
Keep your heart with all diligence, for out of it is the wellspring of life.

Pr. 4:23 WEB
Kristi Woods: I once found myself envious of an author who crossed the publication line before me. I was knee-deep in a manuscript, trying diligently to get to the finish line. When I saw their success, I immediately looked at my own supposed failure. The struggle with envy became real – and ugly – and fast!
In the midst of the battle, the Lord spoke something to the tune of this: Who are you to be upset if I've chosen them to do my work? There are lives on the other end of this book, waiting to be touched for eternal purposes – lives at stake. Isn't it worth it? Look at the bigger ministry picture.
Those words shook me awake. I began praying in earnest – for forgiveness, for the author, the book, and for the audience.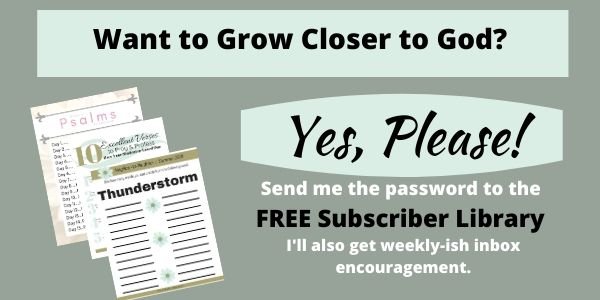 4. Warning Signs of Envy
Tiffany Parry: We've all experienced this odd tension. Someone we know wins the prize, their talent is seen and recognized, and in our heart [hopefully] we want to be thrilled for their success. Maybe we'll even go on to celebrate them. But behind those three cheers lies that nagging question … why them and not me?
We can take that question to Jesus and submit to the truth that His plans for us are perfectly timed, or we can let that question plague us. I think that's when envy takes root – when "them and not me" spirals into bitterness, anger, and even division. Even more dangerous is when we allow those unbalanced emotions, rather than God's truth, dictate our words and actions.
The correction: return to Jesus. When envy tension creeps up, lean into the truth that your worth is measured by Jesus, not someone else's success. He's big enough to dictate the celebration He's designed just for you.
Kristi Woods: I agree, Tiffany. Our God has individual, not cookie-cutter, plans for each of us. Why compare?
Envy looks like a tense mess in me, although you likely won't see one bit of it. It happens behind the scenes, in the dark corners of my thoughts. An internal glare and banter begins about "that person." An invisible wall begins to build between me and them. Inevitably, I feel "less than," and sometimes discouragement sets it. It becomes more about me and less about Him. It's rooted in selfishness, in pride. Wow – it feels ugly to offer that, but it's true.
The Lord is faithful to show us how to recognize and squelch the banter when it's birthed. As we grow in Christ and resolve to not let it take hold, we quiet envy's voice at the onset and bring glory to God. I'm proof He's trustworthy in this.

Action Step: What warning signs does envy offer you? Comment below. We'd love to hear your thoughts.
A Prayer for Road ~
Lord, You are good. You are faithful, and Your word is true. Show me how to guard my heart against envy, good Father. Open my eyes to its reach. May You gain the glory as it's removed, and may love fill envy's void. I'm Your vessel, Lord. Use me how You will. In Jesus' name, amen.
Join us tomorrow for part 3. Until then, guard your heart well, friend.