30 Christian Inspirational Gifts You'll Love to Give
It's Cyber Monday as I write this post about 30 Inspirational Christian Gifts You'll Love to Give. Black Friday just scurried right past us. But I'm not really into either of those shopping frenzies. I like to take my time. How about you?
If you enjoy giving Christian inspirational gifts to girlfriends, your kids, hubby, and others, there are several online sales still to be found–no crowds involved yet good prices. Yay! Some of these finds are favorites of mine–tools for deeper Bible study, Bibles, and more. They help encourage a person's walk with God–and isn't that WHO Christmas is all about? Why not keep our focus Above?
Christian Gifts
I love giving gifts that bolster faith–books, wall hangings, and other items that encourage a deeper walk with Jesus.
Christianbook.com is offering a HUGE sale through December 9. If you enjoy supporting Christian business, check out the link below. They've included Bibles, study tools, gifts, and more Christian inspirational gifts you'll love to give. (The sale prices impressed me, and they might catch your eye, too!)
Cyber Sale
Here are two of my favorites.
But not all gifts cost money. Consider giving the gift of time. I've written about it here. Or, be sure to check out the Free Christian Resources and Subscriber Library (password is always included in monthly newsletters or in the thank you email when you become a subscriber) to download the free printables for your use or as a giveaway.
Christian Gifts for Men
Some men are hard to buy for. Others are easier. Here's a listing of Christian gifts for both kinds of men that might help you with your list this Christmas.
Find MANY MORE Christian gifts for men in the link below.
Gifts for Men
Best Bible Gifts
I reviewed the Fresh Start Bible last week. What a great Bible! Look for another Bible review next week, too. (This one is simply beautiful.) But here's a listing of several favorites or great deals to give the gift of God's Word this year.
I used the NLT Chronological Life Application Study Bible in my own studies last year. I highly recommend trying a chronological Bible. It's a whole new experience! The above version is a plus due to the study notes, too.
Christian Gifts for Children
Children absorb the world around them. I loved watching my three youngsters enjoy the stories of Jesus, play for hours with nativity scenes, and dive into the Advent calendar activities. Here are a few Christian gifts for children that might become new favorites for you and the children in your life.
Be sure to read my review on The Beginner's Bible from last year. My children LOVED this one when they were little.
Ever heard of Playmobil? My kids played and played and PLAYED with ours. We didn't have the Nativity Scene, but how exciting to see it's an option.
Nativity scenes like the one above are keepers. They don't break when the kids play with them for hours. Because they will–play and play and play.
Many kids love Adventures in Odyssey. I have a teenager who STILL listens–more than ten years after being introduced to this audio show by Focus on the Family. If you're not into giving Advent audio, peruse their other products in the link below. They offer quality material.
Adventures in Odyssey
Looking for More Kids Gifts?
Find other Christian gifts for children, like Veggie Tales and stuffed animals, at the link below.
Kids and Toys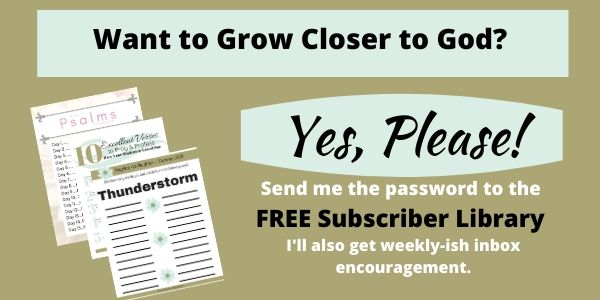 Cheap Inspirational Gifts
Dover offers many good activity books. If this one doesn't fill a need, check out their other options by clicking the link below.
Dover Coloring Books
Don't forget inexpensive stocking stuffers like the Scripture Cards I made. They are available in the KristiWoodsStudio Etsy store.
Created to Believe is there too. The Bible word study is on sale for $5.50 (reg $6.99) thru 12/4 only.
Find other bargains like t-shirts, books, cards and more at the link below.
Bargains
Christian Decor
We received a similar wind chime when my father passed away. It creates a beautiful sound. They're on sale through December 9. Consider these for Christmas gifts and stocking up for other occasions as well.
I hope you enjoyed this year's list of 30 Christian Inspirational Gifts you'll love to give. Which one is your favorite? We'd love to know!