5 Types of Bible Study for the Hungry Christian
Do you Bible study? Are you a hungry Christian, ready to learn more about the Bible? Have you ever considered the various types–maybe even tried a few?
Well, if you're a hungry Christian like me, always ready to devour more of the Bible and ripe for growing in faith, here are 5 types of Bible study for us to investigate.
This post may contain affiliate links.
Full disclosure here.
Bible Study Methods: SOAP
Shortly after arriving at my husband's new duty station in Hawaii, we attended New Hope Christian Fellowship with Dr. Wayne Corderio as pastor. I still recall James 1:19-20 because of one of his sermons. But he also introduced us to a Bible study method he created: SOAP.
SOAP
S ~ Scripture
Write it out.
O ~ Observation
What are the facts? What do you notice about the people, location, subject-matter?
A ~ Application
How does this apply to your life?
P ~ Prayer
Spend time with the Lord, with thanksgiving, praise, questions that have risen, requests, and more that pertain to this passage and your walk with Jesus.
Many churches and Christians use the SOAP Bible study. It's free. Just grab your Bible and possibly a notebook. Or, there's a Bible focused specifically on the SOAP Method, too, in case you're looking to add one to your shelf.
Check out this video if you'd like to learn more about the S.O.A.P. method. https://www.youtube.com/watch?v=v7ORO_G4mH0
Inductive Bible Study
An inductive Bible study focuses on a passage of scripture. Participants make observations then draw conclusions based on what they observed.
Kay Arthur is one of the top Christian Inductive Bible study writers. She hosts a whole library of studies, even Bibles geared toward this study. For specific studies and other helpful products that help encourage growth in your faith, check out this page:
Kay Arthur Inductive Bible Study Products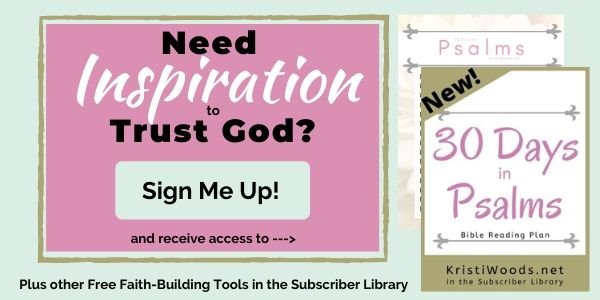 Word Bible Study Method
If you've hung around me for very long, you know this is one of my favorite study methods. I LOVE WORDS! And before I even knew it was a thing, I created my own word Bible studies with, well, one word.
I love them so much, I wrote a Bible study on one word: believe. God dropped this one word on my heart in late 2018. I thought I knew what it meant. He's taught me so much more.
When we think we know what a word means, it's often wise to check again. To search the Lord. Dig into resources. Scour the Scriptures. Wait for His revelation. That's typically where we'll find change and glory for God.
You might also like:
Verse by Verse Bible Study Method
Curious about Jesus' birth? How about Paul's conversion, offering thanks, or Esther's encounter with the king? The verse by verse type of bible study method is perfect for each of these scriptures and many other topics.
Simply read one verse and then the next. Try several versions. Similar to a word study, grab a commentary or other Bible study tools to glean more about the verse, drawing your conclusions about the word meanings and context after studying. If you're not certain where to start, look up a topic (that's of interest to you) in a Bible concordance and begin there.
Application Bible Study
How does this passage or verse apply to my life? That's a vital question to an application Bible study. It's simply studying–whether through topic, chapter, verse, etc.–with its application in your own life at the heart oft he matter. Try journaling your insight and that which the Lord offers. Memorize those verses and apply them to your life. And if you're not sure how, ask God. He'll answer.
We can read the Bible. We can read each year, over and over, but unless we determine to apply its truth and power to our life, to allow God to grow us in His righteousness, we'll miss out. Our Christian faith will never reach the depth possible. Regardless of which types of Bible study we choose, apply it personally. So hungry Christian, devour well His Word.