Have you heard of She Prays?
She Prays: A 31-Day Journey to Confident Conversations with God, a nonfiction Christian book, released recently. Have you heard of it? I hope so. If not, dive in and learn more. Because if you're like me, this one's a resource you'll come back to again and again.
Is This a Book on Prayer or…?
It's a gem! And a challenge to converse with God–with comfort and ease.
As I began scouring the pages of this book, that's what came to mind. I hope we see She Prays around for years to come. It's a challenge well worth taking.
Debbie Lindell authored this ministry tool. She and her husband, John, serve as lead pastors of a church in Springfield, Missouri. You also might associate her name with the Designed for Life women's conference. (I'd not heard of it but wondered why after reading of its attendance reaching 10,000 women–just three hours from my home.)
She Prays is not a book on prayer specifically, but it is a challenge for new believers and seasoned Christians alike. This 31-day prayer challenge reads like a book but breaks each day's reading into short and sweet daily portions. It's easy to devour the allotted 2-4 pages each day.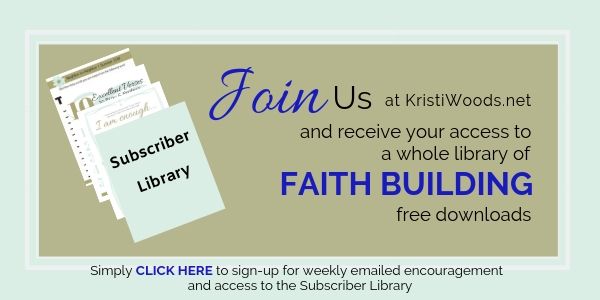 She Prays — Tell Me More
I fell in love on the first day. There, on those opening pages, Debbie dives into prayer but handles it through the vehicle of salvation. Then she progresses to other topics–all through the vehicle of prayer. Call it authentic and gentle, not in-your-face, Bible-thumping style. I've honestly never read words threaded together, addressing prayer and the Christian walk in the way she does.
It's broken into four, overarching sections and categorizes the prayer focus accordingly:
She Prays with Understanding
(Salvation, who we are in Christ, etc.)
She Prays with Knowledge
(Who God is, His provision, etc.)
She Prays with Trust
(God understands, waiting, lessons amid the darkness, etc.)
She Prays with Power
(Praise, Ask, Prayer, etc.)
Here's What Else I Like About this Christian Read
The daily reading ends with an action step. Each is different and not your typical, end-of-the-chapter version. They're creative. Unusual. Interesting. Impactful. And more.
Examples: Read a passage out loud, write a letter to God, or set a phone reminder to pray daily.
I also like that she includes space at the end of each day for notes, prayer, and journaling.
Other Helpful Book Reviews
How to Use this Book
Use this book as a birthday, Christmas, Mother's Day, or graduation gift. It lends itself to younger believers, but the author mentions growth as well, and that's for all of us. (Because we've never learned it all, have we?)
It'd be a wonderful challenge for women or small groups. I imagine Christians growing in faith as they dive into this 31-day challenge together, sharing their insight and understanding.
Give it to a variety of folks. It crosses many categories.
Where Can I Purchase She Prays?
She Prays, the paperback and ebook versions, are available through the links below, which support Christian business, or wherever books are sold.
Scripture quotations are from The ESV® Bible (The Holy Bible, English Standard Version®), copyright © 2001 by Crossway, a publishing ministry of Good News Publishers. Used by permission. All rights reserved.
The publisher supplied a free copy of this book in exchange for my honest opinion.
Book Club Starts TONIGHT
Our book club starts tonight, Oct. 22. Find out more on the Free Christian Resources page under the Seated with Christ picture. Sign up today!
And don't forget to go out and grab a copy of She Prays, too. It's a book most will enjoy.