Is Control your Drawing Tool?
Do you like keeping control? Is it your drawing tool? The subject arose in our van recently.
Keeping Control
"I would take my permanent markers and draw it," she mentioned. My ultra-creative, teenaged daughter was venturing into the land of imagination from the back seat, well within earshot of its five additional occupants.
She always has been creative, often letting her imagination run wild, even at four and five years of age. Okay, now I'll do this, and you do that. I'll say this, then you say that, she would direct her older brother, the scenarios varying according to her imaginative need. He followed the prompting without question, every time. I inevitably smiled, joy flooding my mama's heart.
"And if you didn't like someone you could just erase them," she added, her teenaged voice emanating from the vehicle's rear area.
Hmmm. That doesn't sound good. Perhaps that's a conversation for a different time. My mothering skills were tapping on the window of need.
In an effort to redirect our talk, I chimed in, "And Caleb would draw his own money."
The youngest child of my husband and I, Caleb, has an ability to think like an engineer or architect. He's very precise and can visualize three dimensionally with ease. He's precise with money as well, saving then spending it on an "as needed" basis from his own hand-crafted, camouflage and blaze orange duct tape wallet.
"But he wouldn't need money, Mom, because he could draw anything he wanted," Rebekah responded.
I hadn't thought of it, but the teenager's wisdom was right. Why would Caleb need money if he could simply draw what he wanted?
"But if someone wasn't an artist, they would be in trouble," she added.
My mind rested on the same thought.
Rebekah's life would be filled with cartoon-like characters, because she's good, really good, at drawing them. Mine would have loads of straight lines drawn in perspective, people included. The Lord has given us both an artistic bent, but I still cringe at thinking what our world would look like if we drew it.
But sometimes we try, don't we?
Giving Control to God
We take the invisible marker of control and put its color on our world.
But what if we entrusted our Father with the markers of life? What if we set the box at his throne and allowed control to stay in his hand?
What if, even in the little things, we believed and lived Proverbs 3:5-6 to the fullest?
Trust in Yahweh with all your heart,




and don't lean on your own understanding.

In all your ways acknowledge him,

and he will make your paths straight.

Proverbs 3:5-6 WEB
What if, like Jesus, our lives became the offering? What if, even in the seemingly little things, like quick thoughts of judgement on another, responses quickly quipped in the midst of stress, or carrying offense due to hurtful words, our offering sounded something like this:
"…Nevertheless, not my will, but yours, be done." Luke 22:42 WEB
Yes, what if?
Whether you're a mom, single, a leader, or young in years, please allow me to pose this question for both of us:
What would my life look like if I trusted the Lord, even in the little things?
Living everyday life, what would it look like if I offered control of the drawing tool to God instead of familiar, typical, easy, or knee-jerk reactions?
The Lord has challenged me in this. He has recently marked "the little things" on my heart's tablet.
He has told me it's now about the every day, little things. It's about those entitled feelings, the reactions society says are justified, the small things and thoughts that seem inconsequential. They are not inconsequential.

It's time for me to relinquish the markers, my friend. I'm leaving the whole cardboard box of coloring utensils at the throne.
God, I hear you. I love you. I desire to walk in your righteousness, not my own, controlled-by-me will.
Little Areas of Control
My area? The beginning, that "little" area where God's taps are being heard, is in communication with family members, especially in stressful times. It's time to release the marker.
My friend, will you dare go there with me, on this path of maturity? Will your everyday steps, those little things, approach the throne of grace in hopes of walking away changed…forever?
If so, I'd love to encourage and pray for you as we set down the little things. Let's start with just one. We'll focus there. Here's how:
Comment below or on my Facebook page at #eveninthelittlethings. List in one or two words one of your "little things", an area of life where there's a stirring from God for change.
Pray for the one noted above yours.
I will pray for all of them. Would you pray for me?
God will answer as we offer even the little things.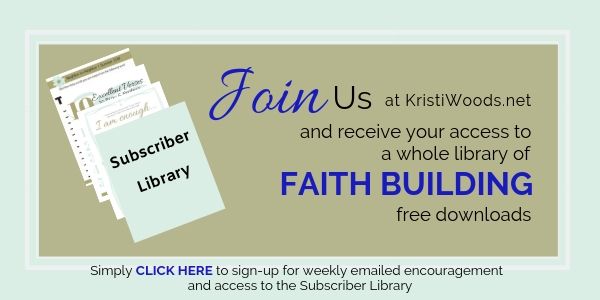 Connecting with others, putting our eyes on Jesus, at:
#TellHisStory, #RaRalinkup, #IntentionalTuesday, #TestimonyTuesday, #Woman2WomanWednesday, Holley Gerth, #livefree, #DancewithJesus, #BlessingCounters