Ever Wondered What a Christian Should Pursue? Find It Here.
Have you ever wondered what a Christian should pursue? The thought has crossed my mind. Maybe it has yours too. Psalm 34:14, our next memory verse, lays it out in plain view. Isn't God good?!
Christians Should Pursue This
We're called to depart from evil. Followers of Christ are also called to:
Do good.
Seek peace.
Pursue peace.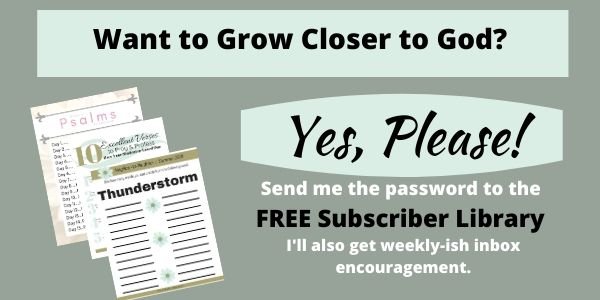 Memorizing Scripture
Have a desire to memorize scripture? Good for you! For more on #WORD18, this year's memory verse program at KristiWoods.net, click here. You're welcome to join (or rejoin!) at any time. Find a list of memory verses and other helpful tools on the Free Christian Printables page.
Check out this post for helpful tips on memorizing scripture.
Two Summer Reading Suggestions for Christians
Christian Nonfiction
Have you ever felt like you were battling to balance mental health amid the busyness or challenges of every day living? As a young mom, I felt that way often. Part of my struggle sat with control, and it morphed into a feeling of being overwhelmed with a spiral into depression. With wisdom from above and change of habits, life flows more smoothly these days. A few habit changes have helped. Here are the Daily Habits I Keep to Help My Mental Health. Feel free to list a helpful habit or two that has impacted you in the comments below.
Christian Fiction
For all you contemporary Christian romance fiction fans (that's a mouth full!), I just finished Winter Brides and highly suggest it. Authors Denise Hunter, Deborah Raney, and Betsy St. Amant combine forces in these three engaging novellas. It's a wonderful summer read–even if its focus sits in winter.
Happy reading!