Do You Ever Feel Overwhelmed by God's Word?

Do you ever feel overwhelmed by God's Word?
Maybe you've considered Christianity, you're new to faith, or are simply a gal like me who fares well at a slower pace. (Too many verses jumping off the pages at one time equates to a scriptural stampede!)
Sometimes we simply need "just a few" verses to hang on for the year.
Take a peek, grab them if you will. All were oxygen to my spiritual lungs when life's smoke gathered thick. You know…when we feel as though we can't breathe, and we scrap for something to guide us. These five were that "something."
Praise God.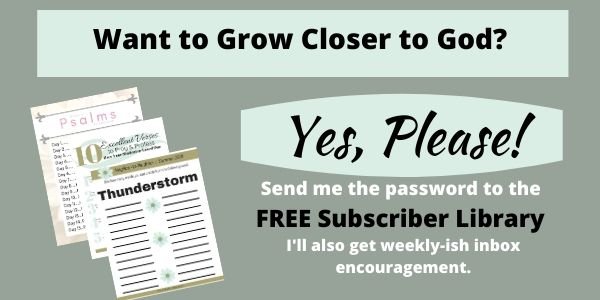 Coming Soon!
Don't miss next Tueday's #YourStory. Oh goodness! It's going to be good. Lanette Haskins will be joining us. She and I "met" as a result of book reviews. She's since moved on from the publisher and is now writing her little heart out for God's glory. And it's good. Oh, I can't wait!
Until we meet again with WORD17 on Monday…