Do you enjoy a good, clean, fun Christian fiction read? There's a place for story in our lives. Just look at Jesus. He told truths amid parables.
Story.
The Story of Christian Fiction
From time to time, look for a few fiction books reviewed and enjoyed here as well. They may cover your genre. Or, they may miss the mark but offer something to share with others. Whether it's for yourself or someone else, though, today's book of interest will enthrall readers.
Expect it to slide folks right into several thought-filled and enjoyable hours of reading.
And through story, open a whole new world of realization.
Read on to learn how this novel caused me to utter, "Oh, wow…"
Stay with Me, Christian Fiction Author Becky Wade
When Becky Wade, one of my favorite Contemporary Christian Fiction Romance authors, mentioned her need to gather a launch team for an upcoming new release, I clicked "send" on that application.
I.couldn't.wait!
But would she pick me? A previous attempt proved unsuccessful. Like a giddy school girl, a pang of nerves rippled through me as I clicked "send."
But no need.
This time, life (and Becky) handed a different outcome. And so I found a way onto my first ever–let's hope memory serves well and doesn't toss me under the "liar" bus–fiction launch team.
And it's good. Why?
Because that means you get to hear about this book. And then you and I can share it with others.
Stay With Me targets popular subject matter in a way I've not read or seen elsewhere. And all through the power of story.
As a part of that team, I agreed to review Becky's book here, on KristiWoods.net. And her publisher, Bethany House, provided me a preview copy. So, shall we dig into this beautiful, new book baby that launched in early May and is available now?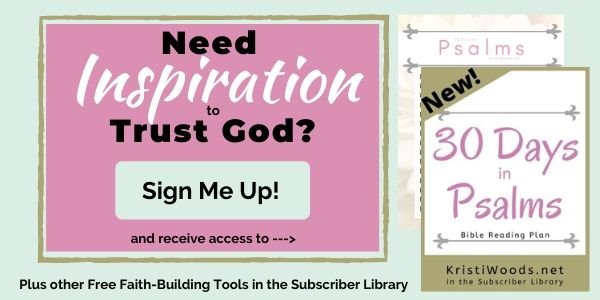 Here's What I LOVED About Stay with Me
This novel covered a current topic in a way I never expected. It mimicked real life in many ways.
To prevent spoilers, I won't divulge the character's struggle, but trust me, Stay with Me is relevant. And it'll suck you in.
Maybe I cheered concerning the subject matter because I also write Christian nonfiction, dislike fake personas (because shouldn't we simply get real with God, our issues, and each other?), and have discussed similar scenarios with others before.
Errily similar.
(You'll have to read the book to better understand my point of view on the subject matter. You know how it goes…spoilers.)
Readers will grow to love the main character, a Bible study author named Genevieve Woodward. Equally, they'll latch onto Sam, a man who will ease them and Genevieve into an interesting comfort zone.
Intertwined within this story, set in the Blue Ridge Mountains, awaits a mystery as well. Unity, a much-needed theme for society right now, plays a large role in the investigation of this mystery. Love and integrity guide the outcome.
It's a good read that I found hard to put down. If you're a contemporary fiction romance reader, grab a copy. I think you'll love this, too.
To Purchase Stay With Me
Find out more about Becky Wade and her other Christian fiction novels here. Purchase Stay with Me through Becky's page or wherever books are sold.