Hope Awaits in This Verse – Grab It Now
How about some hope? It certainly awaits in this week's memory verse.
We're 9 verses into Psalm 34 – almost half way. Hang on, friend!
"But I haven't memorized the other eight," you might say. That's okay. There's still time. Pick up here and run straight ahead. Or, grab one of the previous PS 34 verses, memorizing it on the "in between" weeks. (Because we dig into new verses each 1st and 3rd Tuesday of the month.)
"But I don't know how to memorize." Many of us don't. Here's a helpful post for memorizing techniques. Who knows? One might fit today's needs.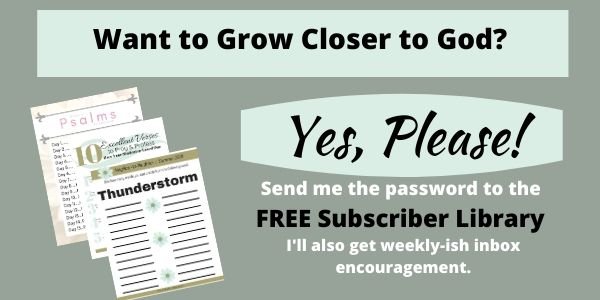 And This…
Who has prayed for their enemies lately? It's a scratchy notion for the flesh, isn't it? But love – Jesus style – for our enemies proves powerful. Here's a piece reminding us of the empowerment available from Above for this fruit-is-possible journey.

Have you gathered your FREE 3-Day devotional? Removing the Sting of Rejection was birthed by my own encounter with the Lord's revelation and healing in this area. The freedom from rejection stands powerful and oh so sweet. Make certain to grab your free copy or share about it with a friend today at this link.