5 Dynamite Attributes to Pray for Your Child (Self or Loved One too!)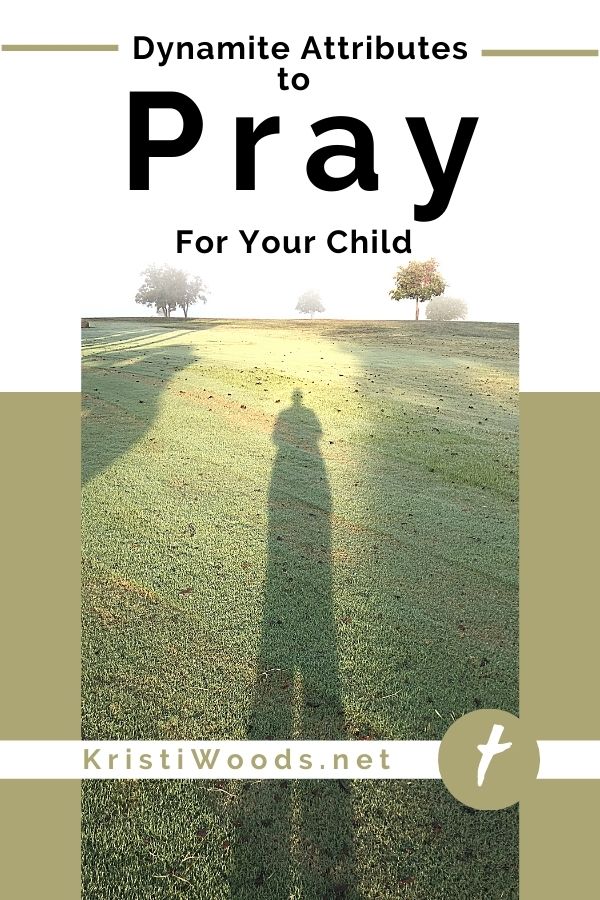 Do you pray for your child? How about those faith-filled prayers for yourself or a loved one? Sometimes we're simply not sure what to say or petition, are we?
The Holy Spirit recently struck the match and lit a fire during my Old Testament reading time. Talk about powerful! That fire ignited new prayers for my children, and I'm excited to share them with you. Read on to learn more and grab five dynamite attributes to pray over your child. (Or, loved one or self, too!)
Daily Prayer for My Children
Imagine bathing your child in prayer daily, each day threaded with a different godly attribute. It's a battleground–the faith our children, but how awesome to see them display the faith and trust of the faith-filled greats in the Bible!
I wonder what would happen if we picked a handful of attributes displayed in the Bible then sat with God, slathering our children in prayers centered on attributes? Here are five ideas to include during the workweek, a daily prayer for your children, Monday through Friday.
1. Pray for Your Child to have a Humble Spirit–Like Moses
Moses captured my attention recently. Funny thing is, I've read about good, old Moses hundreds of times before, but I'd somehow skimmed over this one strength that allowed God to use him in mighty ways.
This time, however, the Holy Spirit etched out a clear view, and I noticed a phenomenal attribute I needed–like yesterday. Not only did I need it, however. So did my children. A battle cry rose within this warring mama who longs to see her children deep in communion with God Almighty. I shouted into the battle for my children and brought this godly attitude to the frontline. Lord, may my children be humble like Moses. I'm certain our Father heard.
It's no coincidence the Bible notes this attribute. A deep-seated spiritual power links arms with a humble spirit. So go ahead–pray this dynamite attribute over your child, self, or a loved one.
Prayer
Father, I pray for my child to carry a humble spirit. May it be evident in all they set their hand to, in their conversations, and especially in their trust and obedience to You.
Bible Reference:
Moses and his humble spirit can be found in this Bible verse: Numbers 12:3.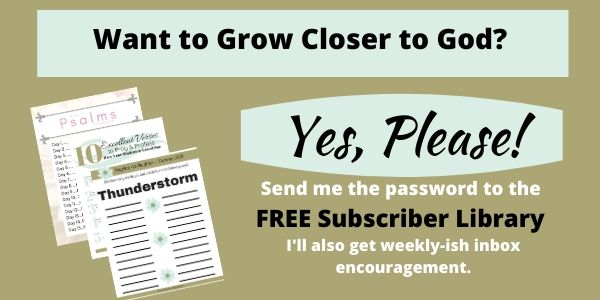 2. Pray for Ears that Hear–Like Samuel
Youngsters hear God. Samuel provides proof. And by golly, I know God wants our children to hear His voice, too, whether it's strong in spirit or with actual words like Paul experienced.
Prayer
Lord, may my children hear you as clearly as Samuel did. May they recognize Your voice, setting it apart from the enemy.
Bible Reference
Read 1 Samuel 3 for more on Samuel's experience of hearing God.
Enjoy These Popular Posts Too!
3. Pray for Your Daughter (Son) to have Wisdom–Like Solomon
Take a glance at Solomon and his request of God. With endless choices, he narrowed it down to one: wisdom.
I desire this attribute for my children, and you probably hope your loved ones will live life with it at the helm, too–a good, solid, stand-me-firm-on-the-foundation wisdom that comes from and glorifies God Above.
Prayer
Lord, I pray for wisdom for my son (daughter) that comes from You. May they make wise choices concerning friends, their future, small and large needs, and even those decisions when no one seems to be looking. May their life be steeped in Your wise counsel and may their choices glorify You.
Bible Reference
Read this exciting chapter, 2 Chronicles 1, to find out more about Solomon and his request for wisdom.
4. Pray for Wholeheartedness–Like Caleb
In Numbers 13, we read about Caleb staying true to the course God established. Others sneered at him and nearly took his life, yet he stayed the course. Caleb remained wholehearted. Can you see God beaming? Our man, Caleb, received the promised inheritance as a result of his wholehearted obedience. Do you want your child to receive God's inheritance, too? Hand raised here. I desire they receive, but even more so, I desire they glorify God with their lives and bring Him great joy by spending eternity with Him in heaven.
Prayer
Lord, I pray for my child to have wholehearted devotion to You–from now until the end of his/her life. When friends or others don't understand and desire the things of the world or the enemy, may my child cling to You. May he/she trust in You with all their heart and lean not on their own understanding.
Bible Reference
Numbers 14:24 provides a clear image of our main man, Caleb. Read more about him in Numbers 13, too.
5. Pray for Your Child–for Courage Like Joshua
This protégé of Moses displayed courage time and again. Numbers 13 provides one example. The entire book of Joshua hosts several more. Imagine children living their lives with courage like this. Yes, imagine.
Prayer
Father, may a holy, spiritual, faith-filled courage filled my daughter/son. May they have the courage to run life's race well, to believe Your promises, and to trust You with each daily step. I pray for a courageous spirit like Joshua's to be evident in my children, Lord, and may they bring You glory as a result.
Bible Reference
In Joshua 1, God champions Joshua to take courage. May we all.
You don't have to use these prayers or even these attributes, but imagine if you pray for your child with them? What if they allow God to instill and grow these dynamite attributes in them? I'll be taking the remainder of September and October, Monday-Friday, to bombard heaven with them concerning my three: Joel, Beka, and Caleb. I invite you to do so, too. Comment below or email me if you'd like to join me.