Worried About Your College Student? Start Here
Are you worried about your college student? Start here.
There's a new painting on our wall. A similar one dangles in homes of many mamas near and far.
Its subject? The college scene.
There, on that cloth, is the spitting image of our young ones. The Master Artist brushed their lives stark onto a college canvas, their life details noted with precision – regardless of whether or not we mamas tapped the "ready" button. After all, we're not the ones pouring life's paint, are we? (And sometimes I simply bite my lip on that one!)
Many of us are dropping our babies at college, leaving them to the void, cold concrete walls called home. Their new scene dances to life with many new faces. The canvas finds itself cluttered with vibrant colors of new experiences, splashed with opportunities to grow in unfamiliar yet enticing ways.
And then there's us.
Here – not there. Somehow missing in the composition.
Worrying about our babies.
Fretting over their ability to live life alone.
Missing the comings and goings of daily life involving them.
No need to worry about your college student. There's hope.
After dropping Joel at college nearly three weeks ago, the Lord blanketed my heart with peace. Mamas – my family and I drove away, hands waving in the air and my heart steadfast when I thought it impossible.
Peace.
Nothing is impossible with God, right?
Take hope – start with the Lord God Almighty.
Our faces may not be visible in our young adult children's lives day in and day out, but our voices resonate. Don't forget that, mama. Keep praying for your "little one."
Even better, the Master Artist stands at the canvas 24/7, His face evident to those who simply look to Him. On His smock, scripted in cursive, are the words, "Trust me with all your heart."
Shall we?
Even though we're releasing our children, influence remains. As daughters of the King, our voice resonates in the spiritual realm.
Let's pray.
Our Father longs we come to Him, setting our all at a palette called trust. He is trustworthy. (And really, can't our Lord take better care of our children than we can? Why not offer them to Him in prayer and trust?)
Let's trust.
Take Action
For the remaining Tuesdays of August and into September, look for posts with prayers for our students and scriptures for our hearts. We'll be looking into the eyes of our Father, bringing our needs, concerns, and celebrations to Him. And maybe, just maybe, we'll set aside the worry and fret, picking up and running instead with trust.
More prayer and parenting posts to help us find our way.
Here's an article with 3 prayers to begin our journey. There's no need to be worried about your college student.
Soak in these scriptures. Offer the prayers as often as you like. Pass it on to a mama in need or pray them for your neighbor's college kid, okay?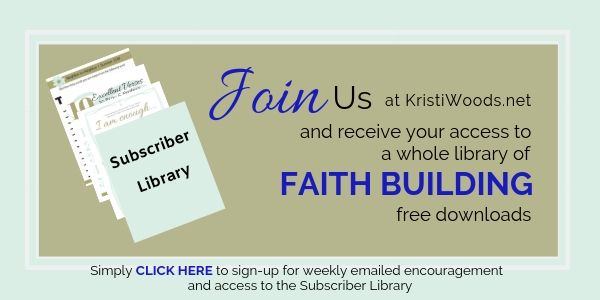 Bonus:
Small groups often help us through life events such as releasing a child to college. They've made an impact in my life, and I hope they have on yours. Click here for a small group piece on Crosswalk.com that might make you nod your head, cock it, or simply set the idea in prayer.
(On a side note, I'm hooting a hearty "praise God!" Just as the Lord opened doors monthly at iBelieve.com, He has also opened them at Crosswalk.com this month. I'll be sharing a piece once a month and will be sure to link the pieces here as well. I'd love your prayer for me as I write at both places. Thanks!)
I love and appreciate you guys dearly!