How to Change Your Thinking Habits + Shift Book Review & Giveaway
Do you ever need to know how to change your thinking habits?
I do. Discouragement is one of my big battles, but God has answered every time I've been brought low.
Thinking Habits
When discouragement hits, and I sometimes go to the wrong place. I curl up in the quiet. Hide. Sit in the dark, licking those self or others-imposed wounds. Have you ever felt that way?
It's a rut or habit, but with God's help, I'm learning to rethink my action steps.
Wisdom from Above teaches us to resist the darkness and the temptation of being cordoned off alone. (Remember the lone sheep Jesus went after? )
I've changed habits, letting my close circle of friends know I'm battling, because often, one of them will have a nugget from the Lord that clicks on the lightbulb–not to mention they're warring for me in prayer.
There, in that place under the brilliance of that lone lightbulb–typically a scripture mentioned–I find a shift in focus. Hope hangs out there, too. And guess what happens? Discouragement lifts, and I journey on with a hop to my step. Praise God.
Thought Patterns
It's a battle–not a snap-your-fingers, rosey world of cotton candy and unicorns. Hello, real life. There may be years of thought patterns in need of rerouting. So be patient, okay? But remain diligent and focused on the Lord.
It takes intentionality on our part–to pray, rally with other Christians, and run to God. Overcoming requires the strength of the Almighty because we're fighting spirits–not willy, nilly bullies on the playground. He–and only He–has what it takes to overcome.
Sometimes, the Lord provides a miracle, and our thought patterns instantly. Other times, the win takes a little time, inch-by-inch, foot-by-foot.
Regardless, our God remains faithful. Always. Keep that reminder close if you're discouraged today. Let us or a friend pray for you. Email me. Put it in the comments below. Hop over to my FB page. Just don't stay in that space alone.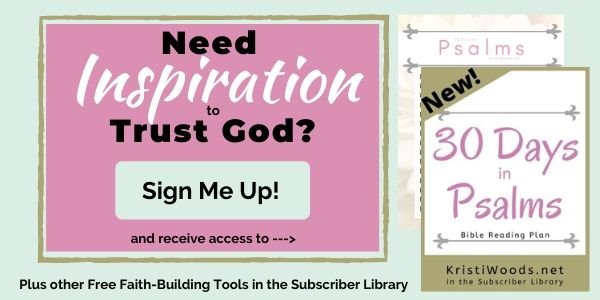 Posts You Might Enjoy:
Change with Prayer Partners
One of the girls I run to for prayer is named Abby McDonald. She wrote a book about a shift in focus–closely related to this discouragement battle and other "thinking" battles, too. She appropriately titled the book "Shift."
Timely release–considering the discouragement and all. Perhaps it'll be apropos for you as well.
Shift Our Thinking
Sometimes, during our struggles, we want to see God and our situation in a certain way. Or, we feel as though God remains invisible amid the struggle. But those are all through the human lens.
A shift in thinking or focus changes that–seeing the presence of God just as He is. There, in that place of differing focus and surrender, we find the Almighty we've been looking for all along.
Shift Book
I could do a full review of this Christian nonfiction book, but I think a few glimpses into its pages would benefit us better. Here are a few gems that stuck out to me–encouraging a change in focus to see the presence of God.
"At the foot of the cross, not one of his children shines any brighter than another. We are all stars because of Christ's light in us."
"Sometimes our faith walk requires us to stop looking ahead into the unknown and to instead look back at everything God has done."
"Sometimes we complicate the next step God wants us to take, when he simply wants us to take the one in front of us."
"We walk around and do life like we're orphans instead of like daughters and sons who have a Helper."
Where to Purchase Shift
Each of the quotes above impacted me, but there are surrounding paragraphs that brought the "aha" to light. As you endeavor to change your thinking habits, I encourage you to grab a copy of Shift and read further for yourself. It's available at Christianbook.com, through the link below, and wherever books are sold.
Giveaway
Good news, friends! Abby and her publisher have supplied a free copy of Shift for a giveaway. Contest closes Feb. 24th, midnight central time.
Here's how to enter:
Comment below. (1 entry)

Pin this post on Pinterest & comment to let me know below. (2 entries)

Share this post on social media and comment below to let me know. (2 entries)

Sign up as a subscriber here at KristiWoods.net and comment below. to let me know. (3 entries)

Subscriber already? Let me know in the comments below. (3 entries) And thank you!
This giveaway is for US residents–where legal–18 yrs. or older, please. US addresses only. Winner will be notified by the email address supplied and in the March 6th Insider sent to all KristiWoods.net subscribers.
Best wishes and happy reading! Even more so, praise God as we learn to change our thinking habits and bring Him glory.