The Day I Set It All Down
Arrows flamed across the prairie in record numbers as 2015 galloped toward its end. But there came a day when I set it all down.
~ Dad ~
My dad grew sick. His body gave way on October 31, but not his spirit. Jesus now hosts him safely in Heaven. Thank God.
I still miss him immensely. Maybe you have someone you miss, too?
Here's a group hug and two grief read recommendations for you: here and here.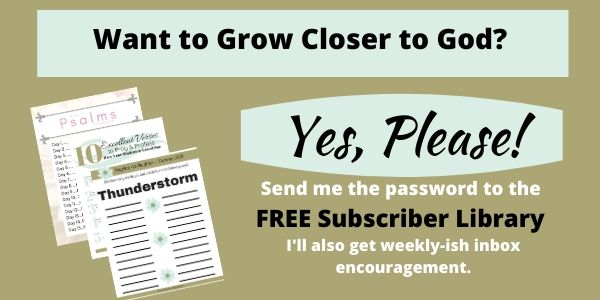 ~ The Wreck ~
The new teen driver of the house wrecked his truck–twice–within three weeks of Dad's death.
Don't ask.
Folks are (thankfully) okay except the 16-year-old whose freedom has been wrecked as well.
Said son now rides to school in the party van with me at the wheel. Secretly, I'm happy as a clam he's back in my ride, although not for the reason why. I love talking with the kid.
Not-so-secretly, said son is tapping his toes in eager anticipation. His "get out of jail free card" awaits as the truck regathers its composure, fender by fender, bolt by bolt.
~ Thief! ~
Shortly after, a thief whisked away items near and dear to a close family member. In the bright of day, cutting through the middle of our mourning, they devoured the calm mustered after death's mess. The stolen goods have yet to be recovered. They can never steal the memories attached, however.
Hope isn't in earthly things because, well, thief will steal…and he or she did. But God is faithful.
~ Site Down ~
Like an unhappy three-year-old, my blog threw a tantrum in the midst of everything. It sat in "timeout" for a spell while I focused on family. Who has time for website issues while your dad is dying, right? I refused to open it until, once again, it agreed to play nice. It's slowly learning the lesson.
~ Poor Choices ~
And What were you thinking, child? became the headliner of the day…
for several days…
for several children…
in several situations…deeper and more serious, too.
But I won't go into those here because they are far too fresh at this time.
Poor choices birthed grief. That's all.
Arrows flew.
But every one was extinguished.
In the heart. Internally. All. That's what a dab o'Jesus will do.
Faith douses fire. Arrows cease to sear their pain. The Lord Almighty proves a shield.
Click To Tweet
For Yahweh God is a sun and a shield. Yahweh will give grace and glory.
He withholds no good thing from those who walk blamelessly.
PS 84:11 WEB
Our God is faithful.
Click To Tweet
But we must grasp our gear, gathering our shield of faith.
"[A]bove all, taking up the shield of faith, with which you will be able to quench all the fiery darts of the evil one."
Eph. 6:16 WEB
Were the situations easy to walk through? No. In fact, a few remain unresolved. But peace reigns.
Are you facing similar situations? Set 'em down – at the Cross.
Grasp your gear.
Can our heap of trouble grow higher or worsen? Do we linger a little too long at the list of "awfuls"? Does trouble trip us? Set the troubles down.
Grasp your gear.
After Dad's death I trudged through anger's bog. "They" tell me its normal in the wake of death.
But there's caution.
Anger, when our life swirls around its axis, arouses something ugly. When pain's accusation points to God, not the flaming arrows, our faith tumbles. Life begins to crumble. And the shield rests on the ground, no grasp in sight.
Maybe you understand? Perhaps you're tightly wrapped with anger, but not the Cross?
Grasp your gear.
Fear and frustration scattered my focus. Fiery darts flew. Oh how easy to build issues bigger than life, bigger than God Himself.
Whoa is me. Look at all this turmoil. Life's been awful. See my list of awfuls?
But what good sits there? Good is found only in God. Set the list down.
Grasp your gear, dear friend. Gather your shield of faith for life's fiery darts. (Eph. 6:16)
Click To Tweet
Faith douses the anger, fear too. ALL the fiery darts can be extinguished. Just do your part. Set "it" all down.
Grasp your gear.
The "day" I set it down wasn't simply one day. It is every day – today, yesterday, and tomorrow.
Little choices, big ones too, that come day-by-day are battle ops for me and you. They are our opportunity to grasp the gear, to pick up the shield of faith and douse the enemy's fiery arrows.
And most importantly ~ to bring God the glory with the beauty of our lives.
It's a new year overflowing with opportunity. Are you and your faith ready?
*Take a peek. Bible Gateway hosts this Bible verse and many other versions as well. The depth of its tool bag is tremendous. As a member of the Bible Gateway Blogger Grid, I'll be linking all of 2016's noted scriptures to Bible Gateway.