Feeling Abandoned or Ignored? Hope Found Here
Feeling Abandoned or Ignored?
Are you feeling abandoned or ignored? Where do you find hope?
Sometimes feelings sway us to feel forgotten, left alone, abandoned, or even ignored. And sometimes we set the blame with God. Other times, it lands solidly on mankind.
The fleeting feeling of being alone festers within us. We may even wonder Where are You, God?
During relocations or intense trials, I sometimes find myself in a swirl with these feelings. The battle rages, that's for certain. But a look in 1 Samuel settles the uncertainty.
Regardless of what feelings insinuate, truth dictates inclusion, acceptance–an abiding and loving God refusing to leave us by ourselves.
Be encouraged, friend. Let's challenge one another to turn to God's truth when those pesky untruths knock, okay?
This week, God assures we're not forsaken. His truth sits as our identity.
Compare Your Feeling against God's Truth
Past memory verses assure we are also:
And there's more.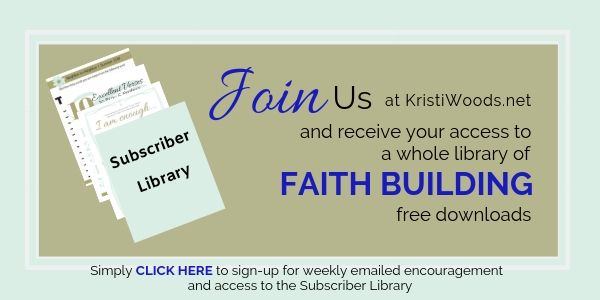 Additional Bible Memory Verses
Simply click here and scroll to "Memory Verses" to find additional scriptures, including #WhoamI, 2019's memory verse program assuring our identity in Christ. These are free, all to help you stand strong in God's truth.