Love Is My Superpower {#YourStory: Lyli Dunbar}
Love is My Superpower
As a child, I had a strong sense of justice. I lived in a home where the scales tipped heavily down in one direction, and I thought it was my job to defend the defenseless.
I pushed and shoved in hopes of righting a wrong. What I realized after many rancorous battles was that she who yells loudest does not win.
Hostility never saves the day.
All my self-righteous indignation did little to change the acrimonious state of affairs in my environment.
I can't strong-arm my way to greater peace. Pride never tears down strongholds of hatred and abuse.
Years of pain and misunderstanding later, I sat vigil in a hospital room next to the sick bed of the pesky person who I'd viewed as my adversary for close to three decades. Caring for a fragile shell of the broken bully cut through the layers of bravado.
I saw the raw weakness and need in the eyes of my enemy. God spoke clearly to me on that day. The Great Physician told me to lay down my sword and put on my servant's hat.
My job is not to chastise and cajole. My calling is to support and strengthen.
If I became a helper, God would step in as a Healer.
Using my own might, my flesh will never succeed in this endeavor, but I've got access to God's supernatural strength as I rely on the power of the Holy Spirit that dwells in me.
I've learned that love is my superpower.
Love responds with forbearance.
"A fool shows his annoyance the same day, but one who overlooks an insult is prudent." (Proverbs 12:16, WEB).
"Hatred stirs up conflict, but love covers over all wrongs" (Proverbs 10:12).
"If it is possible, as far as it depends on you, live at peace with everyone" (Romans 12:18).
Love speaks with kindness.
"A gentle answer turns away wrath, but a harsh word stirs up anger" (Proverbs 15:1).
As we tap into God's supernatural love, He transforms broken relationships and restores families.
I wish I could tell you that God has completely redeemed the brokenness in my family of origin, but that is not that case. What has happened is that as I've surrendered my will to God's, He has softened my heart and changed my perspective.
I no longer seek justice. I long for salvation.
I've come to view my family as my mission field, not my battlefield. Sure, there are still minefields of misunderstanding to wade through, but rather than fight in the flesh, I choose to wage war on my knees and don the armor of the Spirit. The Apostle Paul challenged the warrior believers in the early church to "be sober, putting on faith and love as a breastplate, and the hope of salvation as a helmet" (I Thessalonians 5:8).
Just this week, we had family drama. I've once again adopted the hashtag #ArmorOn and chosen to let God fight my battles for me, rather than respond with vindictiveness. Just because someone picks a fight with me doesn't mean I have to put up my fists. I can fall at the feet of Jesus and crucify my pride instead.
The enemy of our souls loves to plant seeds of discord in our families – especially around the holidays. At one point this month, I was pretty sure I'd end up eating turkey alone on Thanksgiving and decorating my tree in a puddle of tears. But I prayed through the pain, and I responded with love.
Love is my superpower. It melts hard hearts and breathes life and light into dark places.
If you liked this story, find other testimonies, stories from men and women like us, on the Free Christian Resources page.
About Lyli ~
Lyli enjoys road trips with her husband, connecting with women through Bible study, and reading way too many books. She shares how everyday experiences help flesh out her faith at 3-D Lessons for Life. A disciple, wife, educator, and mentor, Lyli is just a girl working to keep the faith day by day. She serves as Social Media Manager for Missional Women and is a contributor at Start Marriage Right and Daily Devo. You can also connect with Lyli on Instagram, Twitter, Pinterest, and Facebook.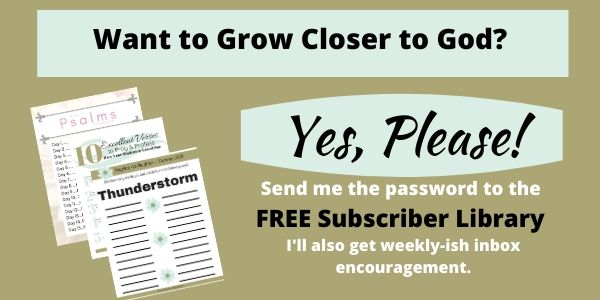 Save
Save
Save
Save
Save
Save
Save
Save