3 Ways for Christians to Be On Alert–Not Afraid
3 Ways for Christians to Be on Alert–Not Afraid
With the latest virus news, it's easy to crouch in fear, isn't it? As Christians, we often battle being afraid in our daily life–sans epidemic–too. Prodigal children yet to come home, a wandering spouse, or a financial crunch take us there. We wrestle, not wanting to fear, but yet we do. But God, in His goodness, shows us the way to be on alert–not afraid.
The One who made each of us and holds our future in His hands does not give us a spirit of fear. Never. 2 Timothy 1:7 assures us that He pours out power, love, and a sound mind instead. What a difference, right?! He is a good, good Father.
When fear's vices escort us straight outta our mind, we should take notice. As some of my southern friends might say, "It ta'int right." Keep reading for 3 ways to be on alert–not afraid in your faith during days when fear attempts a takeover.
(If you're clicking over here from Arabah Joy's blog, welcome! Come on in.)
Define Vigilant
Let's pull in close and start here. Let's define vigilant. What does it mean for Christians–whether it's battling a new and unknown virus or some other draining, intimidating, or concerning life circumstance?
Keep close watch
Eyes peeled wide-open
Gather available information
Prepare for action
Know when and where to go
Those are my definitions. You likely have your own. Click here for Merriam Webster's version, too.
Concerning the coronavirus, we'll wring our soap-slathered hands under a stream of water, cover our coughs, and gather real-life experience with the new term "social distancing." That's in the natural, but it isn't too far from the spiritual form of vigilance, either.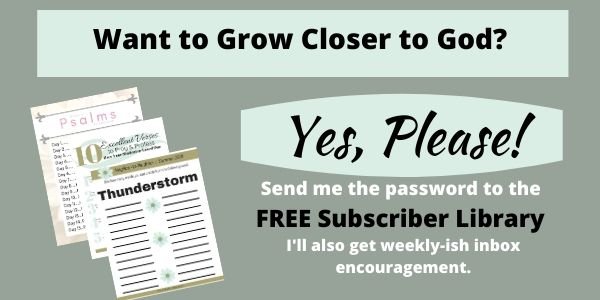 Ways to Be on Alert
Alert! Alert! Due to this crazy virus, wash those beautiful hands, but that's not all the washing we do. In the faith-filled sense, we wash that sin right down the drain. The cleansing blood of Jesus Christ, soap of the spiritual kind, enables it.
When we draw near to God, we find a God who draws near to us–not a distant figure of hope or figment of the imagination. Drawing near is a promise He keeps.
So here we go. Find three ways below to wash those hands, draw close to God, and remain vigilant in your faith–ways for the Christian to be on alert.
1. Stay Alert Through Prayer
How's your prayer life? Do you talk with God and listen, too? It's a vital tool for staying alert, but sometimes it's easier to fret than pray, isn't it?
When praying, we don't have to worry about eloquent words. We can, simply and often, let Him know our needs and petitions. Talk. Listen. We can leave those concerns at His altar. He hears us.
Phil. 4:6-7 is one of my favorite verses for this. It really is a wonderful verse. So grab it and go, my friend.
Read my story about moving, anxiety, and proclaiming and praying Phil. 4:6-7 here.
Not sure what to say, how to say it, or simply want to strengthen your prayer time? Find helpful tools in the Subscriber Library. Free prayer guides, helpful downloads for combining scripture and prayer during your prayer time, await there. (Password will arrive in your inbox with the subscription confirmation.)
2. Vigilance Through Worship

Worship doesn't seem like a vigilance tool, but it is. It's the awe of His creation. You and I can worship the Almighty as we walk, drive, or even look out the window–we'll just need to make certain to keep our eyes on the road!
Last week, I drove to a high school career fair in Fairfax, Oklahoma. (Find out more about this trip on Instagram or Facebook.) Worshiping the Almighty during that drive proved easy because the scenery was absolutely gorgeous. His work is good! (The drive was similar to the picture below–but with herds of horses and cattle and rolling plains.)
Vigilance also comes through worship with the aid of music–at church, home, or in the car. And did you know it's possible to worship while reading the Bible? Sure is!

(Read here about an incredible encounter while reciting Psalms.)

3. Read the Bible
Has fear ever led you down a shaky, anxiety-ridden path? Forget peace, right? Many of us know it all too well. But God, through the wisdom of the Bible, leads us differently.
God's Word is alive. It's a light for our feet, lighting our path when the spirit of fear rears. Grow familiar with this beautiful book. Be on alert with the multitude of verses combating fear. That way, you'll be ready.

Start with a free Bible reading plan found online or go to the Subscriber Library (link found on the Free Christian Resources page) here. It contains a free Psalms Bible Reading Plan and other helpful prayers.
There are a variety of approaches and Bible studies available, too, like a Bible word study or this reading approach for 3 chapters a day. And don't forget the YouVersion app or Bible.com for free access to the Bible, both audibly and written online. BibleStudyTools.com is helpful as well.
Also, I'm over at Arabah Joy's today discussing how to create a powerful morning prayer time. (It involves the Bible. Wink. Wink.) When you're finished here, click on over and join us for the discussion.
Be On Alert Bible Verse
As Christians, we don't need to live in fear. And we shouldn't. We have the love of God.
He calls us to be on alert. To be ready. 1 Peter 5:8, noted below, assures us of this. Our part? Know those promises of God and stand firm on them. Grab the "on alert" Bible verses mentioned in this piece and wield them well. We serve a mighty God.
If you're fighting fear today, here's a prayer to help you be on alert instead.
Father,
Thank You for leading me with love and in victory. I believe You have not called me to fear, but to love, power, and a sound mind. So I look to You now. Forgive me for offering fear space in my life. I rebuke it now in the name of Jesus. Fill me, instead, with Your love, power, and sound mind. And show me how to be on alert and watchful at all times. May Your word dance to life, my prayer time with You, too. I praise and worship You, Lord, and love You greatly. Amen.