Ready to Take this 30-Day Bible Reading Challenge?
Have you ever considered joining a Bible reading challenge? It's the new year and many of us are focused with fresh eyes on the Bible. Now's the time. God and His Word impact us in life-changing ways.
Keep reading for more of my life-changing encounter one night with God's Word.
Thirty-Day Bible Challenge
How about reading the Bible daily for thirty days? Can you imagine how immersing ourselves in God-inspired words will impact our faith? How it'll deepen our intimacy with the Lord? How we'll find encouragement and strength for those battles we're facing–or the ones yet to come?
Reading God's Word is important however we approach it. As Christians, we're unwise to rely on others when it comes to knowledge of what's in the Bible. Think of what we're missing when we don't know first-hand. But there's time now to dig in. Experience a one-on-one encounter with the living God while scouring the pages of the Holy Bible.
We don't have to read it in its entirety in thirty days or even a year. Simply set focus on one book or subject matter. I've often "found my way" into a Bible word study this way. And approaching the Bible simply seems more manageable.
Here's a challenge to help build our faith as we start the new year. Just 30 days. That's all. We can do it, right?
Oh, and remember my life-changing experience with the Bible? That story's coming. Keep reading!
Read here about how praying Psalms can change a person.
Click To Tweet
Simple Bible Reading Plan
It's a simple Bible reading plan–a challenge called "30 Days in Psalms." Dare we soak in the words of David and other authors for an entire month? How will the Lord speak to us during these days? How will He address those battles with fear, discouragement, or pain? How will we worship and praise? Consider the possibilities!
C'mon. Let's take the challenge, allowing God to speak to us.
Bible Study Plans
A variety of study plans and reading schedules await us. Scripture often includes them, like the Fresh Start Bible I reviewed a few weeks ago. Below are other options available if you'd like to continue past our 30-day Bible reading challenge.
Also helpful are the KristiWoods.net Bible studies.
At first, I had difficulty understanding Psalms. I didn't like to read it. But that changed one evening.
When we lived in Virginia Beach nearly twenty years ago, I began praying Psalms one night. Tony was gone–probably had duty on the ship. (Oh, how I DON'T miss those Navy duty days.) But I can still see the glow of the lamp bouncing off the cream-colored apartment walls.
Somewhere during those prayers, among the words of Psalms, the Lord swooped in and opened wide a new understanding of His love. Words really don't do justice to this less-than-two-minute encounter. He pulled back a curtain and immersed me in His love.
You could have stood my worst enemy in front of me and I would have had nothing but love for them. I would have thought the best of and desired all things good for them. There was no animosity, no hatred. Not even a little twitch of discomfort, resentment, or bitterness. It was pure, holy love–unlike anything humans can muster. It was God.
And it was awesome. I look forward to heaven. I believe we'll experience this awesomeness there. After all, it is the dwelling place of God–and God IS love, according to the Bible.
30-Day Bible Challenge PDF
I don't know if we'll have that same experience with this 30-Day Bible Challenge, but we'll have a personal encounter with God that's exactly what He has planned. If you'd like to join me and start the year in the beautiful books of Psalms, c'mon! We'll dive into just 30 chapters. That's one per day, enjoying His presence in each one. Simple yet powerful.
But don't forget to grab your copy of "30 Days in Psalms" for this Bible Challenge. Find the free, downloadable pdf in the Subscriber Library. Read these Psalms. Pray them. Study and linger, too. God has something good in store.
Take this 30-Day Bible Challenge: 30 Days in Psalms.
Click To Tweet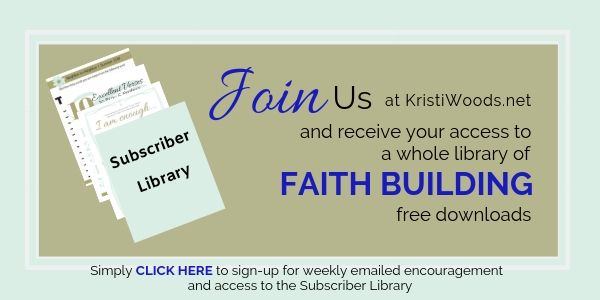 Not a subscriber?
Click the graphic above to add your email. It's that easy!
Enjoy the 30-day Bible reading challenge, this time in Psalms. Happy reading, friend!
30 Days in Psalms – C'mon! Let's read and be changed by God and His Word in 2020. Download your free copy.
Click To Tweet
Other Christian Resources
"Taste and see" comes from Psalms. Read more about this verse and its meaning in 'What Does 'Taste and See that the Lord is Good' Mean? at Crosswalk.com.