Is God Prodding You to Share Your Story?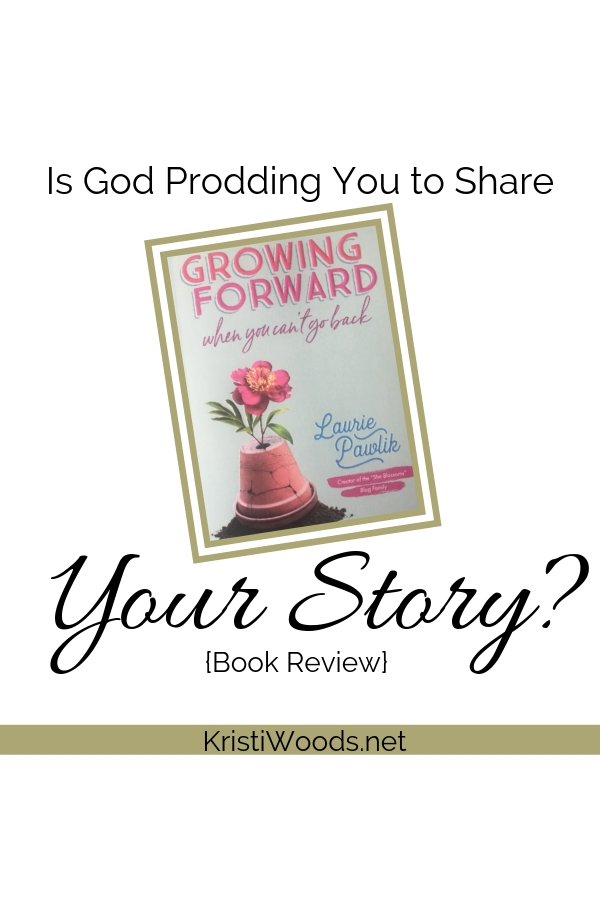 This post may contain affiliate links.
Have you ever sensed God prodding you to share a part of your story? I have. And I can assure you, I wasn't too keen on sharing the part He eyed.

I stood in our country church, pressed between two pews when it came.
No. No, no, no, no. Please, no. I don't really want to share that, Lord. Folks will think I'm crazy.
My fingernails dug into the pew in front of me.
Hello prompting. Hello God.

The churning inside wouldn't stop. My story seemed ready to be told.

But I don't want to share that, Lord. I'm not ready.
Churn. Churn. Churn.
After service, I headed to the Sunday school room…and began to ease into an explanation of my postpartum journey. The story God prompted me to share–my battle with depression and even psychotic thoughts–oozed forth.
The churning stopped. I'm still alive. God is good. And the testimony remains powerful.
Your Story
You have a story too. It's important. It's powerful. Why? Because it lifts high the name of Jesus. It points eyes to Him.
We face trials in life. The Bible promises this reality, and many of us know it to be true. Sometimes those struggles include encounters with mental health battles, circumstances we never requested or desired, the sin of others dropped on us, and more.
However life looks, God remains faithful. He delivers. He heals. He imparts wisdom. And More. You and I may be prompted to share these powerful parts of our story.
Book Review
In Growing Forward: When You Can't Go Back, Laurie Pawlik shares her story. She opens wide the hard parts of her past as well, allowing us to come alongside her as we move through loss–whether it's due to divorce, death, disease, or a closed door.
Laurie intertwines bits of the Bible within each chapter, overlapping the stories of several women with our own. She also includes snippets of her story and action tips–all helpful as we journey forward.

Her background is hard, folks. She was handed a childhood riddled with difficulty but found a way to thrive–through Christ–and champions readers as they fight to do likewise.

Would I pick up this book from bookstore shelves? Yes. I like how it reads–easy and fast with just enough depth to keep my "bunny rabbit trail" personality focused. I think it's good for those of us who are facing life circumstances different than what we expected.
Take a peek. Perhaps you'll like it too.
Growing Forward When You Can't Go Back can be purchased at Christianbook.com (link below) or at other book retailers.