Grab this Free Christian Planner Now
Spiritual Planners
Planning for the new year? Have you considered adding a spiritual aspect to that planning? After all, a focus on the Lord keeps us centered and helps to grow our faith. Why shouldn't this focus be on our daily tasks and opportunities as well? Why not use one or both of these free Christian planner pages?
Col. 1:17 is one of my favorite verses. (Let's be honest, I have several!) It states this:
When I created a Daily To Do List several years ago, God was on my mind. I wanted something that reminded me of daily tasks but also focused me on God and His Word. So I created two free downloadable planning pages. (Copy them as much as you'd like for free, personal use.) Both are available in the Subscriber Library.
If you're not a KristiWoods.net subscriber, let's change that. No need to miss out on the free printables, posts delivered directly to your inbox, and insider information. Simply sign up here. The password to the Subscriber Library will be emailed to you.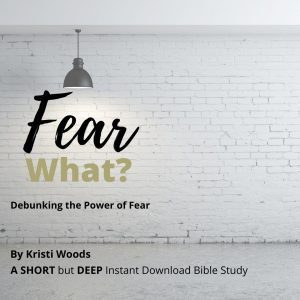 Free Printable Planner 2021 PDF
There are two versions of this free, one-page planner available in the Subscriber Library. A simple version and one that's a bit more in-depth. The good part? Neither is specific to 2020 or any other year. You can date it with the year, of course, but these free Christian planner printables are evergreen. Use them in 2021 or any other year.
My favorite part? There's a section for remembering God's goodness. Depending on which version you download, there are also sections for:
Goals
Notes
Bible Memory Verses & More!
Popular Christian Posts As You Plan Your Year
Planner for Christian Writers
For writer friends in search of a writing planner, here's one I use and love. Find out more at My Brilliant Writing Planner. It leans more for fiction writing, but I've found non-fiction fits in as well. If you're looking for other writing suggestions, this page contains a listing of my favorite resources.
Free Christian Planner Page
Enjoy your free page(s), friend. Here's a Free Christian Resources page with other free downloads that'll help you in this faith race. Within the Subscriber Library, where the Free Christian Planners are found, you'll also find:
Bible Reading Plans such as "30 Days in Psalms" and "Purpose & Power: A 15-Day Reading Plan in Matthew"
"15 Powerhouse Prayer from Ephesians"
"10 Excellent Verses to Pray and Profess"
"I Am Enough: Truth and Declarations to Squelch the Voice of Not Enough"
However your year is planned, may Christ be at the center of it. Forever and always, friend.

Blessings for the New Year!