Gift Ideas for Your Faith-Filled Christmas
Gift Ideas for Your Faith-Filled Christmas
I love giving faith-based gifts. Do you?
Today's post is an exciting one. It's a listing of Christian gifts available for giving this Christmas. All have a thread woven within, one that'll help the receiver build faith.
Ready to shop?
Books
Book ideas for both personal spiritual growth and Christmas gift-giving.
Click To Tweet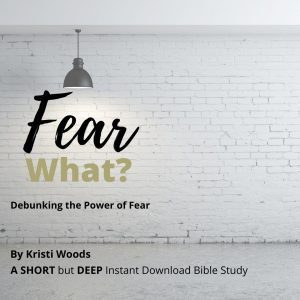 Personalized Scripture Journals

Ever heard of Paper Sunday?
Oh.my.word.
I LOVE their personalized scripture journals and have given several as gifts.
Each page contains a scripture threaded with the receipient's name. (Check out the photo above for an example. It kinda gives me chills, just reading it.)
God's Word exudes much power, and it rings personal when finding our name tucked within.
Really. This is the coolest gift.
Paper Sunday is offering KristiWoods.net readers a discount this Christmas season. (Ummm – jingle bells and joy to the world!)
Just enter KRISTI (case sensitive) to receive a one-time 15% discount.
Thanks, Paper Sunday!
A personalized scripture journal? Yes, please! Check out this special discount from Paper Sunday.
Click To Tweet
Giving to Others
Mighty Women of Vision (MWOV)
Clean water holds a special spot in my heart. A jr. sailor, who worked alongside my husband during his Navy tenure, shared with my family the impact of his village's "new well" in Ghana. (He later joined the US Navy and became a United States citizen.) That well changed lives – his included.
We have the power to help provide something often taken for granted: clean water. Consider Mighty Women of Vision.
Mighty Women of Vision (MWOV) is a nonprofit that brings light and financial help to a hurting world. They are committed to being the hands, feet, heart, and voice of Jesus. Through their philanthropy effort, MWOV brings compassion and necessary funds to women and children in crisis locally and internationally.
After traveling through remote villages in India, Elizabeth Thompson, one of MWOV's founders, knew she could not be silent nor unsee what she had seen. Through translators, she heard the plight, heartache, and cries of mothers over the loss of their babies, children, and loved ones due to unclean water.
1. Worldwide 750 million people or 1 in 9 do not have access to clean water.
2. As many as 1600 children under the age of five die every day from diarrhea due to unclean water.
3. The average weight per container women carry on their heads is 40 pounds!
John and Elizabeth Thompson and all of MWOV invites people to get on board and participate in their Living Water Well Campaign by simply giving up one $5.00 coffee each week. A $20.00 monthly donation with others will raise the necessary funds to change the lives of the less fortunate. The average cost for a well is approximately $2,000.00. Consider foregoing that $5 coffee each week. If just 100 people obligate $20/month, that's a well!
Once a well has been installed, women have time to learn a trade. MWOV started the Train and Trade Sewing Project and are supplying sewing machines and training for women. The children are freed up to attend school.
MWOV's partners in India, Geeta and Kanteswar, started Mighty Women and Youth Ministries. They are a young couple who work passionately to expand God's kingdom here on earth. Not only are they reaching out to remote villages to help with humanitarian needs, they also bring the gospel, education and churches in God's timing.
Recently, they have contacted the Bondo people who live in a very remote area. They are very primitive people still carrying poison-tipped arrows. Future trips to their village are underway.
For more on this grass roots effort and to contribute a Christmas gift, contact Mighty Women of Vision here.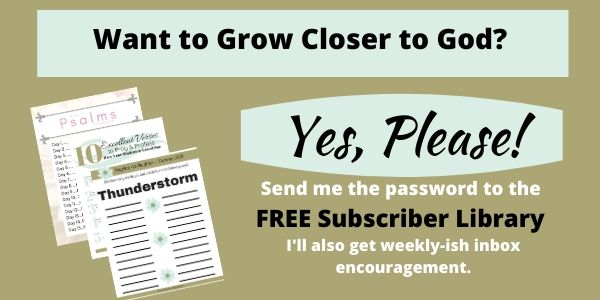 Advent Devotional
Bring the story of Jesus' birth to light in a hands-on way using scripture and your nativity. Build your nativity one piece each day for 15 days and unwrap the real Christmas story from the Old Testament to the New with this fabulous faith-filled tool from Lisa Appelo at True and Faithful.
Gather your faith-filled Christmas gift ideas here!
Click To Tweet
Health and Nutrition
RCA Nutrition
Sounds a little odd, adding health and nutrition to faith-filled gifts, but this is one of my favorites – because it's life-altering for our days here on earth.
Suzi Dobias is a friend from our Navy days and a sister in Christ. This girl LOVES Jesus, and does she ever PRAY! She loves to help folks across the US find freedom from eating strongholds, poor nutrition, and all that intertwines.
She came to my aid a year ago after I landed in the ER Christmas night with a heart beating over 150 beats/min. Docs called it Afib. Suzi called it overcomeable. (Is that a word?!) And right she was.
I dropped 40 lbs., think more clearly, sleep through the night, feel fabulous, and find myself working out several times a week. What a gift! I love this woman, and you likely will too.
Here's a little more info from and about RCA:
Root Cause Analysis (RCA) is a driven focus on finding the underlying problem and applying corrective action to prevent a condition from occurring or reoccurring. It specializes in weight loss for people who struggle with losing weight, autoimmune disorders, hormonal issues, food sensitivities, thyroid conditions, inflammation, and digestive issues, just to name a few.
With over 20 years of experience, Suzi's training, coaching, and nutrition knowledge is not only cutting edge, but one that is guaranteed to produce results. She is known in the industry for her progressive techniques and proven results. Suzi has presented at various conventions over the years and helped set up programming for health clubs all over the country. She is one who centers her life and programs around Jesus and uses her business as her ministry. For more information, contact Suzi at the link below.
Other Faith Posts to Enjoy
Bible Journaling & Coloring Pages
Have you met Jana? If you're a #YourStory reader, then you likely read Jana's story here. She is one of the most gifted artistic humans I know. This girl….
Journey on over to her store to soak in all the artistic goodness Jana has to offer. Journal tools and coloring pages await!
T-shirts and More
Fiercely His
Excitement filled my blood after meeting Shannon Geurin. Her house and mine were just 30 minutes apart! Then she moved. But never fear, the web is here – and consequently, so is Shannon.
This brave warrior hosts a sweet, encouraging online community that's fierce for Him. Why not bond with a group of spiritual warriors? And grab a t-shirt while you're at it. Take a peek here for more information.
Flourishing Today
A whole array of t-shirts and mugs awaits at Alisa Nicaud's Flourishing Today. Wear a spiritual motto well and look stylish too.  Click on over and see what Alisa has to offer.
Find faith-filled Christmas gift ideas here.
Click To Tweet
Whether you give time, words, a smile, or neatly wrapped gifts like those above, I hope your "gift" giving this season keeps Jesus at the heart and brings joy to all. Merry Christmas, friends!